LR:   INSTAGRAM    •     OFFICIAL FB   •    TWITTER   •   sonicyouth.com
NEW ALBUM 'ELECTRIC TRIM' ON MUTE RECORDS, SEPTEMBER 15 RELEASE ANNOUNCED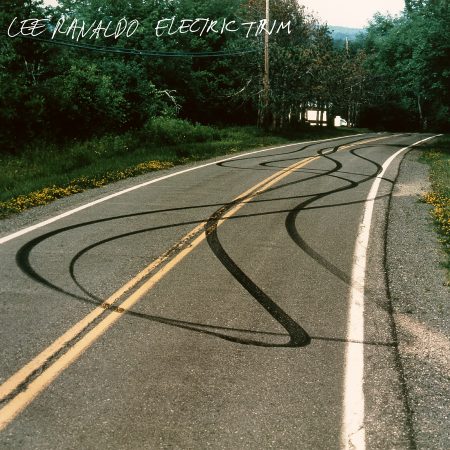 My new record, Electric Trim, is out now on Mute Records. So happy that this long-standing, artist-centric label is releasing my new LP, which I'm very proud of. It's one of the best things I've ever done – I can't wait for you all to hear it! Many friends have helped in the making of it, including my co-conspiritor Raul Refree, Nels Cline, Sharon Van Etten, Kid Millions, Alan Licht, Steve Shelley and Tim Luntzel. Most of the lyrics were written in collaboration with author Jonathan Lethem. MUTE ANNOUNCEMENT
More info about the album HERE.
ROLLING STONE ARTICLE on ELECTRIC TRIM.
RECENT VIDEOS FROM THE NEW ALBUM CAN BE FOUND HERE
including
MOROCCAN MOUNTAINS
THROWN OVER THE WALL
NEW THING
CIRCULAR (Right As Rain)
RECENT VIDEOS FROM THE NEW ALBUM CAN BE FOUND HERE
including
MOROCCAN MOUNTAINS
THROWN OVER THE WALL
NEW THING
CIRCULAR (Right As Rain)
"HELLO HELLO HELLO : LEE RANALDO : ELECTRIC TRIM ", a film documentary about the making of the record, is beginning to screen at festivals and will hopefully come to a theater near you shortly. Screening will be announced here as they are scheduled. TRAILER HERE.
Upcoming screenings:
OCT 20 – PL FONOMO Music & Film Festival, Bydgoszcz, Poland.
OCT. 23, 2017 – US The American Cinematheque at the Egyptian Theatre, Los Angeles, CA INFO
OCT 26 – Clinton Street Theater, Portland, OR. INFO
OCT 28 – The Gig Harbor Film Festival, Seattle, WA.
NOV. 1, 2017 – US ArtsRiot, Burlington, VT INFO
NOV. 10, 2017 – US Chicago International Movies & Music Festival, IL INFO
NOV. 12, 2017 – US NYC, NY DOC, NYC INFO
NOV. 14, 2017 – UK Doc 'n Roll Film Festival, London INFO
Updated screening information available HERE.
UPCOMING DATES:
FALL 2017 US TOUR DATES – Lee Ranaldo & Band:
10/24 Los Angeles, CA @ Zebulon
10/25 San Francisco, CA @ The Chapel
10/27 Portland, OR @ Bunk Bar
10/28 Seattle, WA @ Barboza
10/29 Vancouver, BC @ The Cobalt
11/01 Burlington, VT @ ArtsRiot
11/02 Montreal, QC @ La Sala Rossa
11/03 Toronto, ON @ Great Hall
11/04 Detroit, MI @ El Club
11/05 Chicago, IL @ Subterranean
11/06 Columbus, OH Ace of Cups
11/08 Boston, MA @ ONCE Ballroom
11/09 Brooklyn, NY @ Bell House
11/10 Philadelphia, PA @ Johnny Brenda's
11/11 Washington, DC @ Black Cat
2018 EUROPE TOUR – Lee Ranaldo & Band:
FEB 16 SP Barcelona – Apolo
FEB 17 SP Madrid – Moby Dick
FEB 20 FR La Rochelle – La Sirène
FEB 21 FR Nantes – Stéréolux
FEB 22 FR Rennes – La Route Du Rock D'hiver / Antipode
FEB 23 FR Paris – Gonzai Night / La Maroquinerie Tickets
FEB 24 FR Tourcoing – Le Grand Mix Tickets
FEB 28 BE Gent – Vooruit Tickets
MAR 01 NL Amsterdam – Bitterzoet Tickets
MAR 02 DE Hamburg – Kampnagel Tickets
MAR 03 DE Berlin – Roter Salon Tickets
MAR 04 DE Heidelberg – Karlstorbahnhof Tickets
MAR 06 IT Trento – Teatro SanbàPolis
MAR 08 CH Winterthur – Salzhaus
MAR 09 FR Metz – Les Trinitaires
MAR 10 FR Feyzin – Epicerie Moderne
LIVE SOLO ACOUSTIC IN VIENNA 020316 FULL CONCERT VIDEO (& PRINT INTERVIEW):HERE
ART EXHIBITIONS:
LEE OCTOBER ART SHOWS + PERFORMANCES, BELGIUM
Lee Ranaldo – "Lost Ideas" (selected works, '80s, '90s, '00s)
Stadsmuseum 't Schippershof
Rijselstraat 77, 8930 Menen, Belgium
Oct 13, 2017 – Dec 17, 2017
Lee Ranaldo – "New Works" (drawings, paintings and prints)
Galerie Jan Dhaese
Ajuinlei 15B
9000 Gent, Belgium
Oct 15, 2017 – Nov 19, 2017
MY BILLBOARD PIECE ON THE SUMMER 2015 GRATEFUL DEAD @50 REUNION SHOWS IN CHICAGO: HERE
RECENT RELEASES: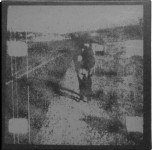 AMBIENT LOOP FOR VANCOUVER, limited edition 500 copies release, a hypnocic and lyrical 54 minute ambient composition featuring Alan Licht, Christian Marclay and William Hooker, previously only available as part of the special 10th anniversary edition of the book Road Movies. Put this on repeat for a few hours, a few days, a year or more. Available SY SHOP and thru IMPORTANT RECORDS SITE.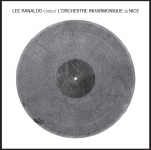 LEE RANALDO CONDUITE L'ORCHESTRE INHARMONIQUE DE NICE, limited edition 300 copies vinyl album of Lee's Nice residency of 2014 working with the ad hoc "untrained orchestra" at the École Nationale Supérieure d'Arts à la Villa Arson in Nice, France. Lee conducted the performance here which was recorded live at the Villa Arson. Worth the price of admission for "Louie Louie" alone! INFO.VIDEO.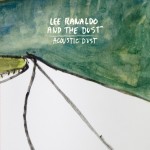 ACOUSTIC DUST, our album from Barcelona acoustic studio sessions from April 2013, is OUT NOW on Spanish label El Segell. Full-band acoustic versions of songs from both BETWEEN THE TIMES AND THE TIDES and LAST NIGHT ON EARTH as well as choice cover songs by Sandy Denny, Neil Young and The Monkees. www.elsegell.com.
THE HIRED HANDS A tribute to Bruce Langhorne and in particular his soundtrack album for Peter Fonda's film The Hired Hand. INFO.
ARTIFACTS (OF YOU), a flexi disc w cover also by Lee, part of Joyful Noise Recrodings 2015 flexi series (SOLD OUT). INFO.
SHIRLEY INSPIRED, Lee contributes a cover of 'The Plains of Waterloo' to this triple-vinyl release celebrating the work of the British folk singer Shirley Collins on the occasion of her 80th birthday, and as a fundraiser for a film about her career, 'The Ballad of Shirley Collins'. Earth Records (Record Store Day release). INFO.
TWO VIDEO MEMENTOS OF GREECE, APRIL 2015:
INDIA ETC 2013-14 Here's a long video (25min) I've been working on. It consists of a selection of (mostly) iPhone films from the last year or so, inspired in large part by my trip with The Dust to India in September 2013, set to a long instrumental mix of an early version of The Rising Tide, recorded 012313 with The Dust (Stev